Learn Words with Phrases
Do you have a hard time memorizing Chinese words?
When you memorize words as a piece of a phrase like "verb + noun" instead of memorizing word by word, the words will definitely be stored in your memory.
In this course, you will be able to efficiently learn 2,703 words (beginning HSK to lower-intermediate level) with a combination of phrases composed of two or more words.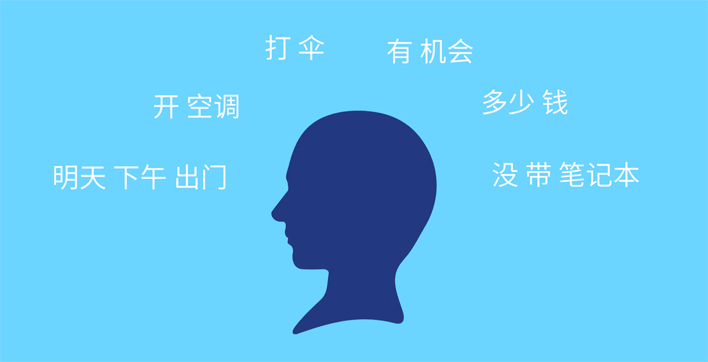 Learning Methods
In this course, you will learn 2,703 words through 89 units. You will learn 25 to 40 words every unit.
The learning flow of each unit is as follows:

[Step 1] Learn words
Each word will be displayed in order of English to Chinese, and audio will follow at the same time. You will repeatedly practice the word until you can say the word in Chinese as soon as you see it in English.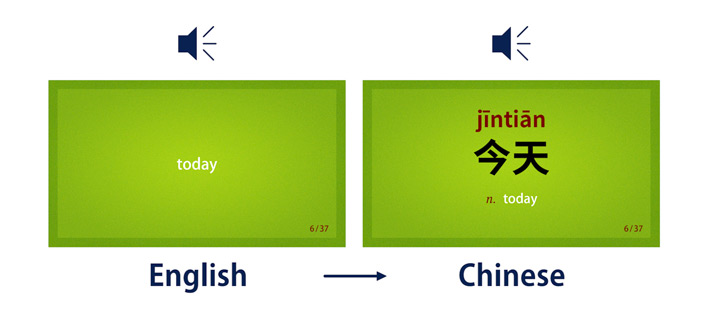 [Step 2] Memorize the words you learned through phrases
Now, the words you learned in Step 1 will be shown in the form of phrases.
For example, you will memorize the words "看 kàn (watch)" and "电视 diànshì (television)" through the phrase, "看电视 kàn diànshì (watch television)".
By memorizing the words as a phrase, each word will remain in your head.

About the Included Vocabulary
In this course, you will learn 2,703 common Chinese words. The included vocabulary is selected by the following standards.
(1) All common vocabulary from HSK level 1 to level 4
(2) About half of the HSK common vocabulary from level 5
(3) In addition to the above, vocabulary that is often used in daily life
Note: If the same word appears with a different meaning or use, it is counted as different word.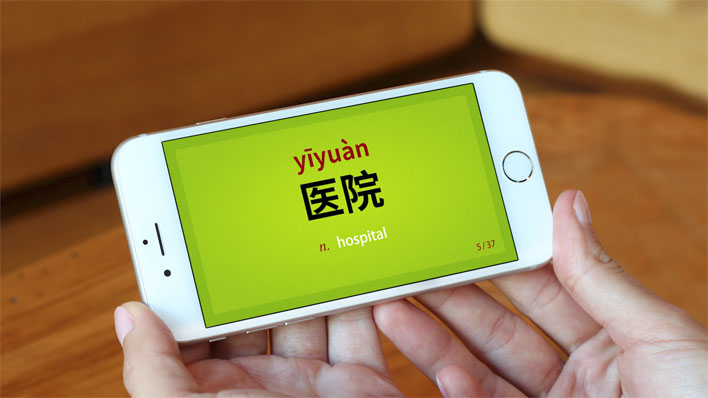 Review at your own pace with a PDF textbook
The course also comes with a textbook in PDF format, so you can review each word and phrase at your own pace.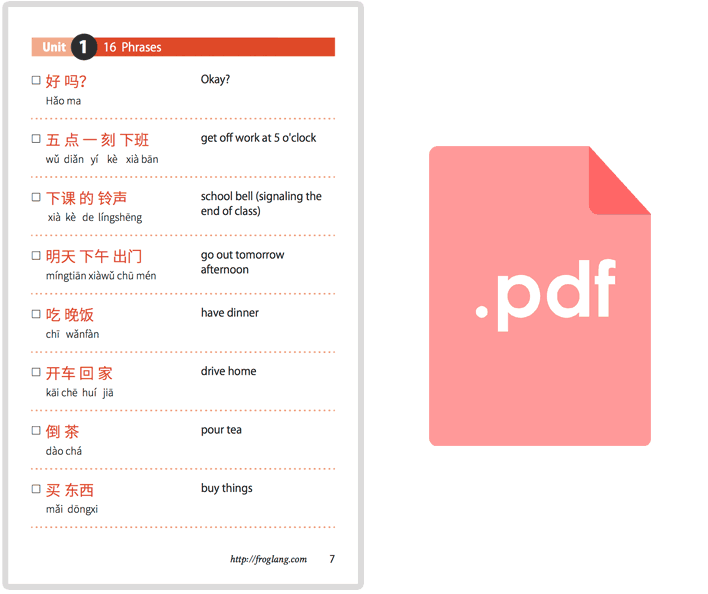 What am I going to get from this course?
– You will be able to learn the basic vocabulary that is necessary for daily life
– You will be able to learn vocabulary required to pass HSK level 1 to level 4
– You will be able to learn the appropriate way to use the words in conversation
What is the target audience?
– Those who want to broaden their vocabulary in a short time
– Beginners who want to be able to communicate in Chinese
– Those who are going to take an exam for any of the levels between HSK level 1 through level 4
– Those who will begin a new life in China, like expatriate employees and exchange students
Curriculum
Level 1: 821 words and 406 phrases
Unit 01 – Vocabulary / Phrases (Preview)
Unit 02 – Vocabulary / Phrases (Preview)
Unit 03 – Vocabulary / Phrases (Preview)
Unit 04 – Vocabulary / Phrases (Preview)
Unit 05 – Vocabulary / Phrases (Preview)
Unit 06 – Vocabulary / Phrases
Unit 07 – Vocabulary / Phrases
Unit 08 – Vocabulary / Phrases
Unit 09 – Vocabulary / Phrases
Quiz 01
Unit 10 – Vocabulary / Phrases
Unit 11 – Vocabulary / Phrases
Unit 12 – Vocabulary / Phrases
Unit 13 – Vocabulary / Phrases
Unit 14 – Vocabulary / Phrases
Unit 15 – Vocabulary / Phrases
Unit 16 – Vocabulary / Phrases
Unit 17 – Vocabulary / Phrases
Unit 18 – Vocabulary / Phrases
Quiz 02
Unit 19 – Vocabulary / Phrases
Unit 20 – Vocabulary / Phrases
Unit 21 – Vocabulary / Phrases
Unit 22 – Vocabulary / Phrases
Unit 23 – Vocabulary / Phrases
Unit 24 – Vocabulary / Phrases
Unit 25 – Vocabulary / Phrases
Unit 26 – Vocabulary / Phrases
Unit 27 – Vocabulary / Phrases
Quiz 03
Level 2: 990 words and 496 phrases
Unit 01 – Vocabulary / Phrases (Preview)
Unit 02 – Vocabulary / Phrases
Unit 03 – Vocabulary / Phrases
Unit 04 – Vocabulary / Phrases
Unit 05 – Vocabulary / Phrases
Unit 06 – Vocabulary / Phrases
Unit 07 – Vocabulary / Phrases
Unit 08 – Vocabulary / Phrases
Unit 09 – Vocabulary / Phrases
Unit 10 – Vocabulary / Phrases
Unit 11 – Vocabulary / Phrases
Quiz 01
Unit 12 – Vocabulary / Phrases
Unit 13 – Vocabulary / Phrases
Unit 14 – Vocabulary / Phrases
Unit 15 – Vocabulary / Phrases
Unit 16 – Vocabulary / Phrases
Unit 17 – Vocabulary / Phrases
Unit 18 – Vocabulary / Phrases
Unit 19 – Vocabulary / Phrases
Unit 20 – Vocabulary / Phrases
Unit 21 – Vocabulary / Phrases
Unit 22 – Vocabulary / Phrases
Quiz 02
Unit 23 – Vocabulary / Phrases
Unit 24 – Vocabulary / Phrases
Unit 25 – Vocabulary / Phrases
Unit 26 – Vocabulary / Phrases
Unit 27 – Vocabulary / Phrases
Unit 28 – Vocabulary / Phrases
Unit 29 – Vocabulary / Phrases
Unit 30 – Vocabulary / Phrases
Unit 31 – Vocabulary / Phrases
Unit 32 – Vocabulary / Phrases
Unit 33 – Vocabulary / Phrases
Quiz 03
Level 3: 892 words and 437 phrases
Unit 01 – Vocabulary / Phrases (Preview)
Unit 02 – Vocabulary / Phrases
Unit 03 – Vocabulary / Phrases
Unit 04 – Vocabulary / Phrases
Unit 05 – Vocabulary / Phrases
Unit 06 – Vocabulary / Phrases
Unit 07 – Vocabulary / Phrases
Unit 08 – Vocabulary / Phrases
Unit 09 – Vocabulary / Phrases
Unit 10 – Vocabulary / Phrases
Quiz 01
Unit 11 – Vocabulary / Phrases
Unit 12 – Vocabulary / Phrases
Unit 13 – Vocabulary / Phrases
Unit 14 – Vocabulary / Phrases
Unit 15 – Vocabulary / Phrases
Unit 16 – Vocabulary / Phrases
Unit 17 – Vocabulary / Phrases
Unit 18 – Vocabulary / Phrases
Unit 19 – Vocabulary / Phrases
Unit 20 – Vocabulary / Phrases
Quiz 02
Unit 21 – Vocabulary / Phrases
Unit 22 – Vocabulary / Phrases
Unit 23 – Vocabulary / Phrases
Unit 24 – Vocabulary / Phrases
Unit 25 – Vocabulary / Phrases
Unit 26 – Vocabulary / Phrases
Unit 27 – Vocabulary / Phrases
Unit 28 – Vocabulary / Phrases
Unit 29 – Vocabulary / Phrases
Quiz 03